The 2022 entries can be viewed here.
The image gallery is the basis on which the preliminary judging panel will select competition finalists. An exhibition of those works will coincide with the forthcoming Ausglass conference, 'Futures Past', in Melbourne: 3-5 February 2023. If you're attending there, you'll be able to vote for the 'people's choice' award.
My entry, Splitting Image glass neck piece, 2022 is a personal exploration into the undeniable identical traits shared between my toddler son and I. The mirror image format, expressed with colour and form reflects the precious duality of the bond we hold. Everyday reveals shared new similarities in movement, demeanour, values and most of all appearance all of which are treasured between us.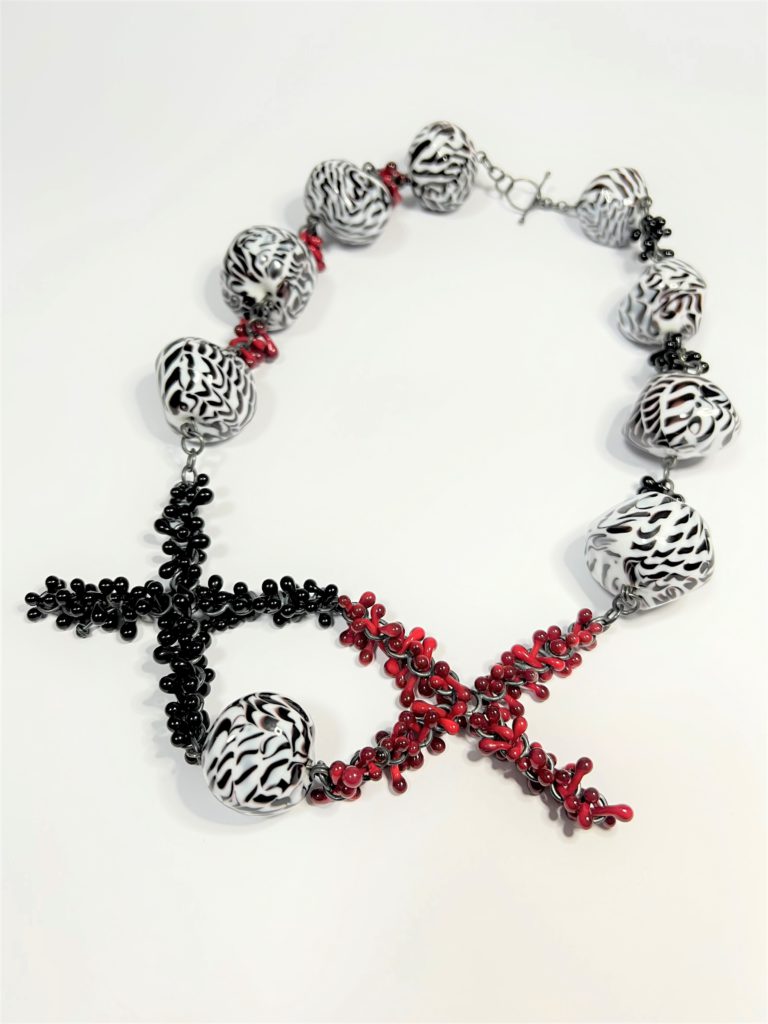 For more information see AUSGLASS