Important collection of rings now at the National Museum Zurich
One of the world's largest and most significant collections of rings has been bequeathed to the Swiss National Museum. The collection was established by Alice and Louis Koch. The museum is currently showing 300 selected items from the collection, illustrating the history of finger rings over a period of 4,000 years. This is a uniquely diverse collection which serves as a valuable historical reference.
My ring that has been acquired for the collection is one ring in a series of standing ring objects that was created and exhibited in October 2001 at Studio Ingot Gallery, Fitzroy Melbourne Victoria Australia. There were 18 rings installed in this exhibition. This ring was acquired for the Alice and Louis Koch Collection in 2005 from the "Wearing Glass" exhibition at the OXO Tower, London.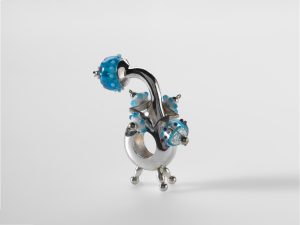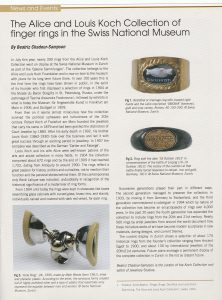 2015 Press-release ring collection Swiss National Museum